Things are over. Jesus has won and the Great Prostitute and Babylon have been judged and defeated. Multitudes in heaven and the throne room shower the King with the thunderous praises of "Hallelujah!"
The scene shifts to the final preparations for the marriage supper of the Lamb as the Bride of Christ begins to dress in her pure wedding gown. The King is getting married!
John, so overwhelmed by the moment, mistakenly begins to worship his angelic escort. However, he's repremanded and told to worship God only. Everything, including the spirit of prophecy, is about Jesus.
Everything Jesus.
The sermon closed with the song "Holy (Wedding Day)" by The City Harmonic. Due to copyright law, the song's audio is not included on the sermon recording. You will find the song+lyrics at this YouTube page, and you may purchase the song on iTunes here.
The picture below is a photograph of piece painted during the sermon by the talented Ms. Amanda Hall.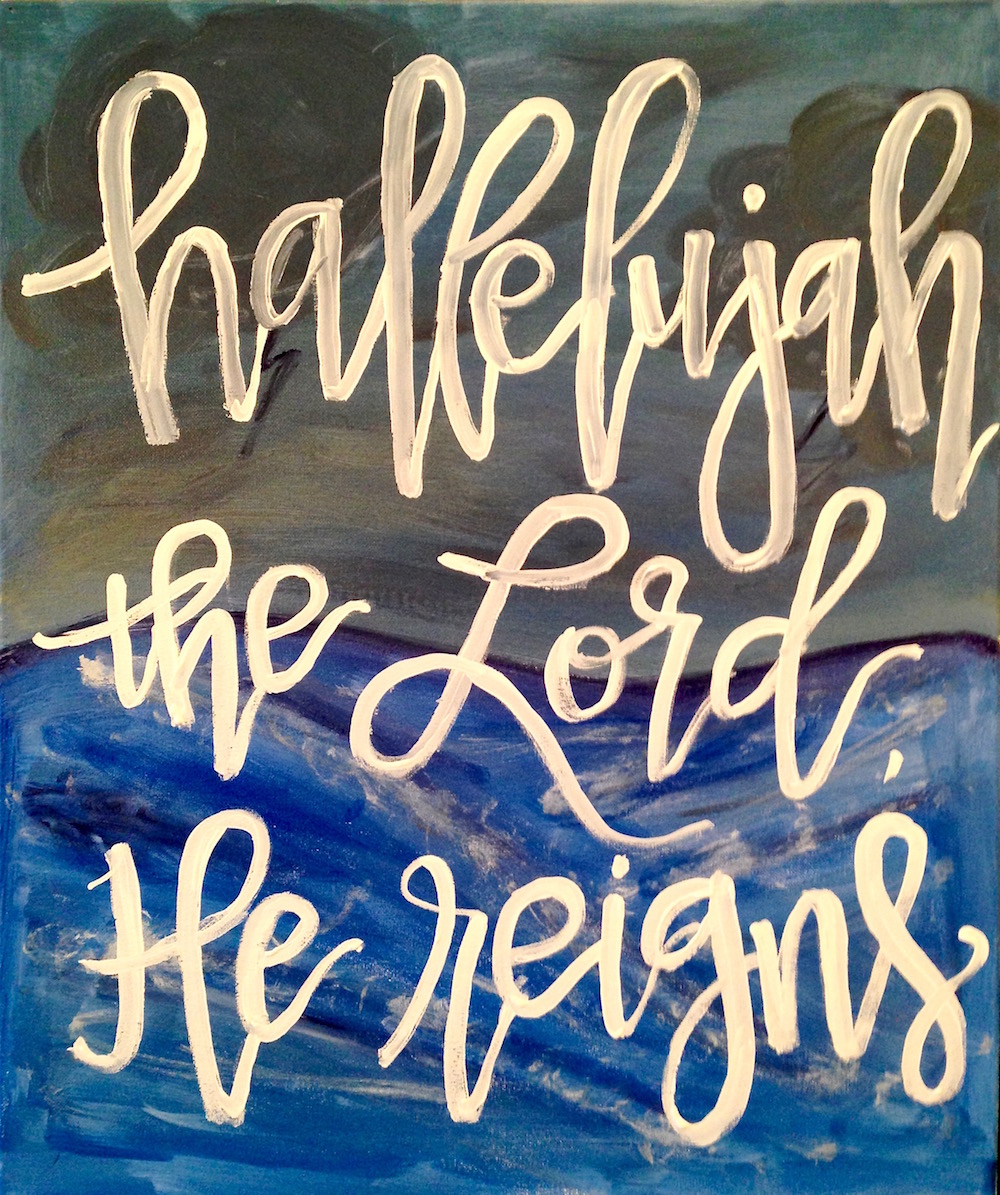 Podcast: Play in new window | Download (6.4MB)
Subscribe: Android | Google Podcasts | RSS